QUAY Hotel Review
Sofitel Fiji - Waitui Club
Last month I made a quick dash to Fiji to get away from this seemingly endless awful Auckland weather. It is amazing how much a mini-break can help with our mental & physical well-being. Fiji is a great option for a mini-break, with a short flight across the Pacific, and the same time difference. This time I decided to just stay in Denarau and experience the newly refurbed Sofitel Fiji and the Waitui Club.
The staff's warm welcome and personalized service made me feel like a VIP. They have just opened their own arrival lounge at the airport where I was checked in and my private transfer was arranged, and restaurant bookings made - what a breeze.
On arrival at the resort the welcome team knew my name and took me by buggy to the Waitui Club for my check in and complimentary welcome drink. The Waitui Club package includes a customizable mini-bar in my room…..Impressed!
The rooms are fully renovated with a light fresh look.
Whilst the cocktails are perhaps slightly more juice than alcohol the complimentary snacks that kept coming around the pool area were fantastic. I tried out all of the restaurants and have to say that the quality of food in Fiji has greatly approved over the years. (Albeit quite expensive!).
I did also manage to get in some gym sessions and the equipment in the gym is top notch.
The staff at the Sofitel have this amazing renewed energy!
I can highly recommend for anyone wanting a quick 'adults only' getaway from this wet, cold winter we are experiencing.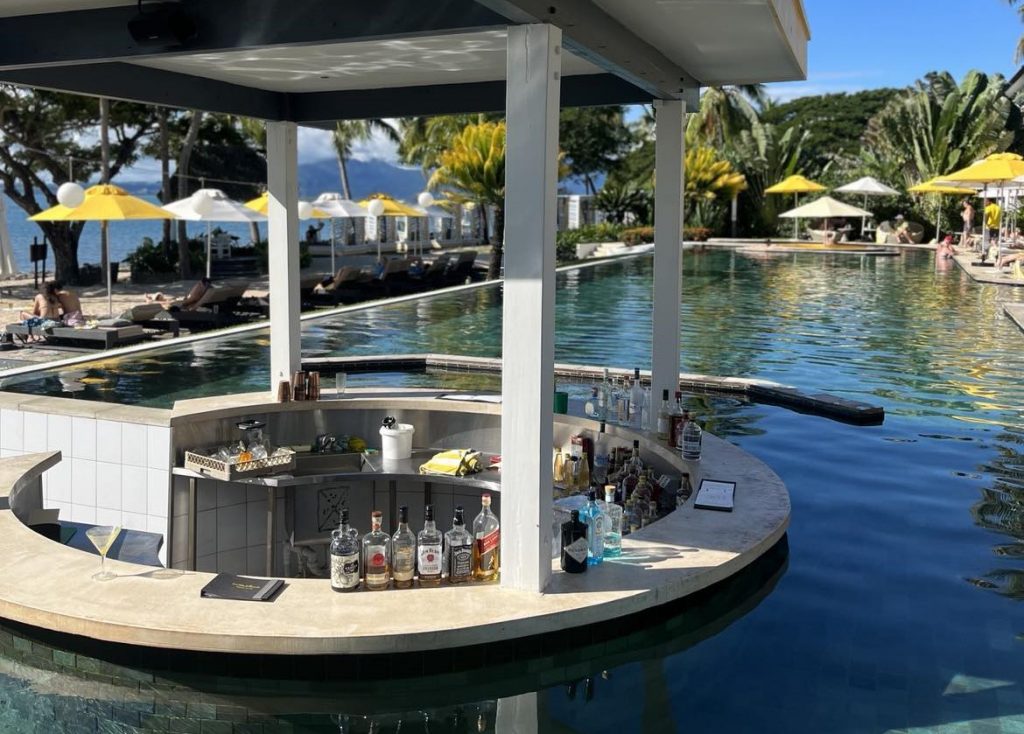 Michelle x