From the beaches of Copacabana to Condors soaring over the high Andes, South America is one spectacular continent, attracting more than its fair share of superlatives.  Here, size does matter!
The Amazon is no exception. The world's largest rainforest, its river is the biggest by volume and no less than 6,400 km long, and its species are the most diverse of any ecosystem on Earth.  At last count, this veritable Garden of Eden boasted more than 30,000 plant species, 1,800 fish species, more than 1,300 different birds and 311 species of mammals.
The Amazon is alive with exotic creatures and diverse plant life!  Options for exploring this wildlife heaven include eco-lodges and luxury expedition-style cruises.  
A favourite of ours is Delfin Amazon Cruises in the Peruvian Amazon - with all the luxuries and modern comforts, you explore by skiff, on foot - walking jungle trails and by visiting indigenous riverside villages.
All about Delfin Amazon Cruises:
The Vessel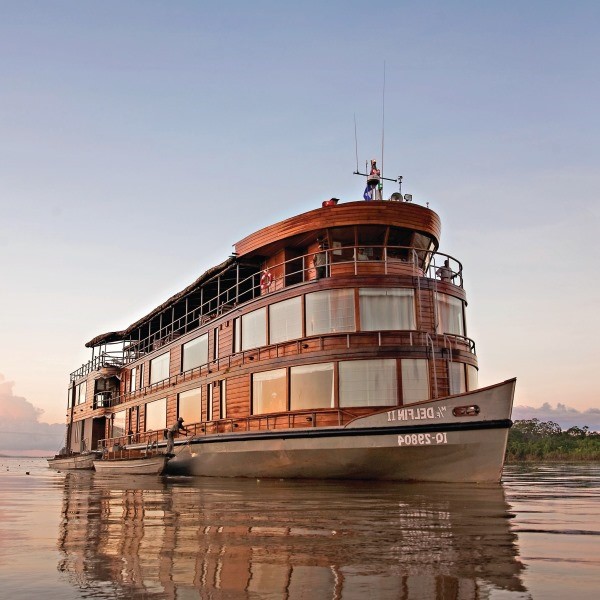 Choose from 3 modern vessels, all with air-conditioned, ensuite guest cabins. Delfin I offers intimate exclusivity with just 4 suites; Delfin II has 14, and the newest vessel, Delfin III, has 21 suites.
It's no wonder these are the first Relais & Chateaux Cruises in the world!
The Destination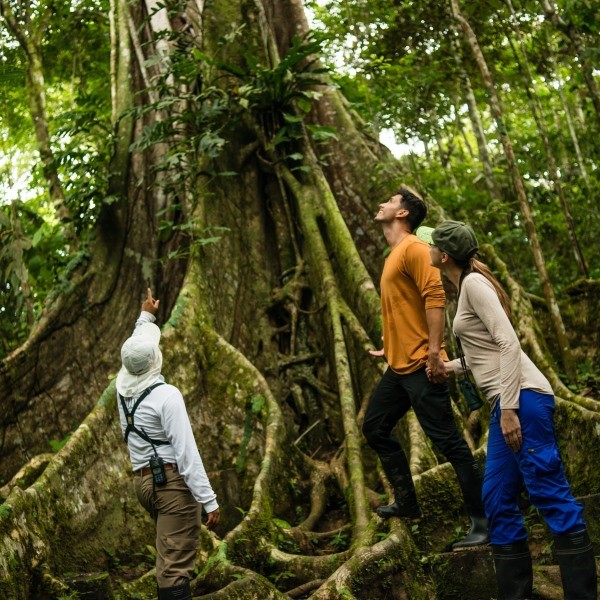 Spanning more than 5 million acres, the Pacaya Samiria National Reserve is the largest protected flooded forest in the world.
Incredible biodiversity makes this the ultimate destination for nature lovers, while others will be fascinated by the local villagers who live in harmony with their natural surroundings.
The Wildlife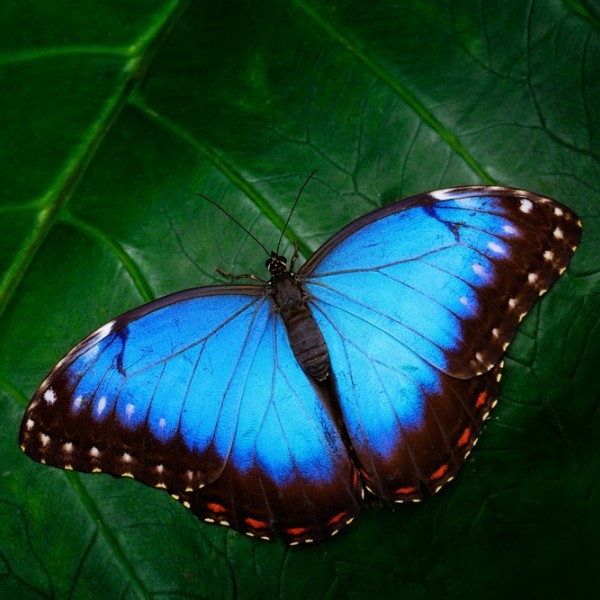 Although the Amazonian rainforest offers a lot of hiding places for wildlife, you might be able to spot pink river dolphins, iguanas, monkeys, caiman, capybara, manatees and sloths, along with a dazzling array of colourful butterflies and birdlife. Those who are keen can try fishing for piranha; and the sounds of the night are amazing.