ENTRY REQUIREMENTS FOR BALI, INDONESIA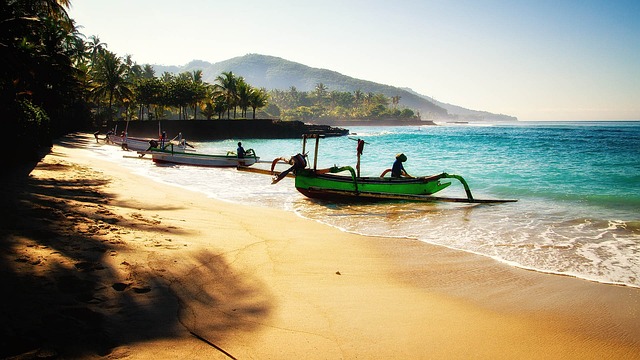 Whilst the Covid entry requirements for Bali have ceased there are still a number of requirements for entry into Bali and some smart time saving ways to ensure your arrival is smooth...Beware of the 'scam' websites that will try and charge you extra!
Passport Validity
Passports and other documents accepted for entry (for most nationals including New Zealand & Australia) must be valid for a minimum of 6 months beyond the date of arrival in Indonesia.
Visa Requirements
The majority of passengers travelling to Bali will be able to purchase a visitor visa on arrival (VOA) or electronic visitor visa on arrival (E-VOA) which is valid for a stay of 30 days (extensions of stay are possible for an additional 30 days). An E-VOA can be obtained before departure at: HTTPS://MOLINA.IMIGRASI.GO.ID/ A VOA or E-VOA costs IDR500,000 (Indonesian Rupiah) which is approximately NZD$53. To minimise processing delays on arrival, passengers are recommended to purchase a E-VOA prior to arrival in Denpasar.
If you would like Quay Travel to obtain your E-VOA on your behalf, please be advised a processing fee of $50 per person applies.
---
VIP Fast Track Service
In conjunction with the E-VOA, Quay can also make arrangements for a fast track service into Bali to expedite your arrival.
This includes:
VIP immigration fast-track service and COVID-19 clearance counter
VIP meet and greet at the airbridge before entering the Arrival Hall (look for your name on a sign)
VIP customs clearance
Baggage assistance
Please note:
Reservations must be made at least 2 days in advance
Bookings are subject to availability
SERVICE FEE – AUD $75.00 per person
If you would like Quay Travel to book the VIP Fast Track Service, please be advised a processing fee of $50 per person applies (this is in addition to the service fee).
---
Please note you may also like to complete your Custom Declaration online prior to arrival although this is not compulsory. Please see details below:
Electronic Customs Declaration (ECD) – BARANG PENUMPANG
Register Electronic Custom Declaration (e-CD) 3-days prior to arrival and ensure to store QR Code safely for scanning at customs upon arrival (Though printed forms are available at Ngurah Rai International Airport, we highly recommend saving time by registering on the above link. Upon completion, a QR code will be generated. The code is mandatory for scanning by the Airport authorities upon arrival. If traveling with your family, only one member of the family needs to register to obtain the QR code.)
It is highly recommended passengers print or screenshot this QR code as an email confirmation will not be sent.