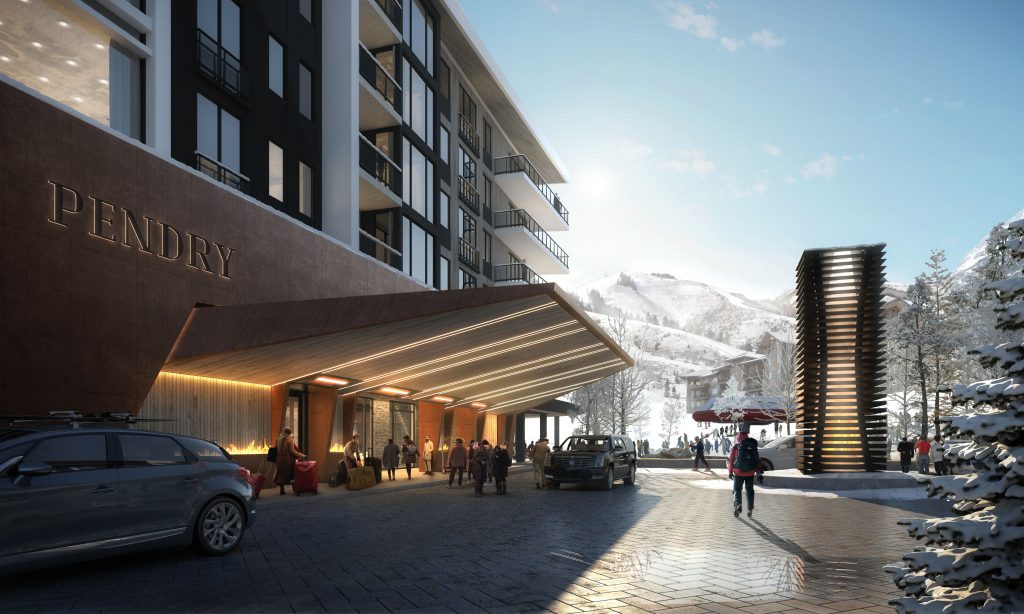 Introducing Pendry Park City, a contemporary mountain enclave bringing the mastery of Utah's awe-inspiring landscape to all new heights. A ski in/ski out hotel nestled in the center of Canyons Village, Pendry Park City is your new, California-inspired gateway to the very best of Utah. A slopeside retreat where modernist design inspires every angle, luxury service is welcoming at every turn and every amenity is thoughtfully executed to ensure an exceptional experience with every visit.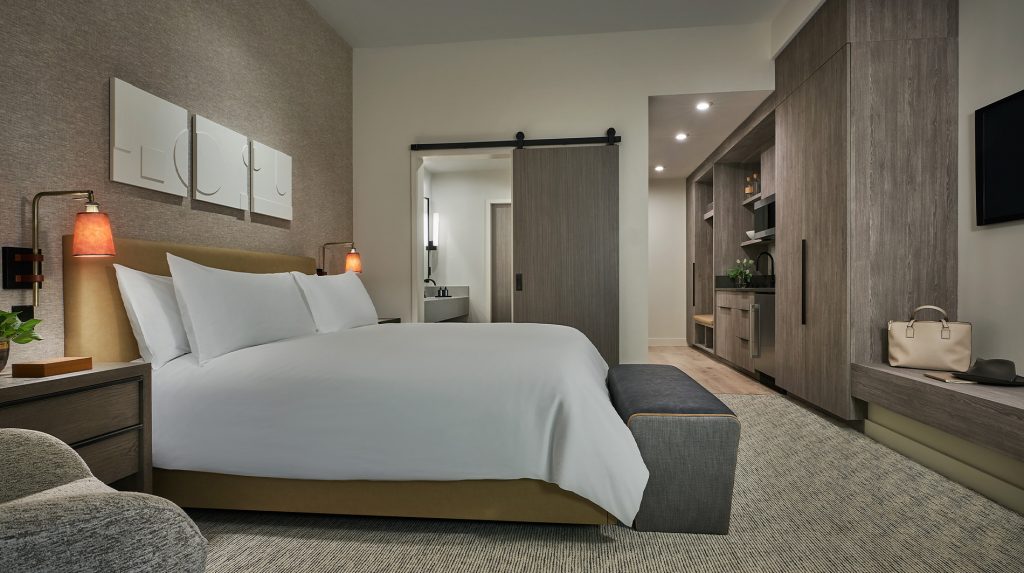 Extra Day Away
Reserve three consecutive nights at Pendry Park City this summer & receive a fourth night with our compliments.
Minimum four-night stay required. Subject to availability; cannot be combined with any other offer or promotion. Additional restrictions may apply; offer valid for new bookings only. This offer is not valid for group bookings. Blackout dates may apply. Please inquire with your travel advisor for additional terms and conditions.
Click here for more special offers
EXCLUSIVE AMENITIES
Breakfast for each guest daily (maximum credit of $60 daily per bedroom)
$100 Hotel Credit per room, per stay, applicable at 5 food and beverage options and Compass Sports, Pendry's on site activity outfitter
Welcome Gift
The following amenities are subject to availability at the time of check-in/departure:
Upgrade
Early Check-in
Late Check-out
SUITE/VILLA PRIVILEGES
Combinable with Exclusive Amenities listed above.
A two night minimum stay applies for Suite/Villa Privileges.
US$100 Hotel/Resort credit, once per stay
Check In: 4:00 PM
Check Out: 11:00 AM
Just to let you know we had a fantastic 3 weeks holiday in the US. Thank you so much for your help with all the bookings. Everything worked really well. Hotels were great and what we expected, Train and flight also easy.
Many thanks. Until next trip……..
We just got home yesterday. WHAT a fabulous trip! It was gorgeous, we caught up with a multitude of my family in beautiful Canada. New York, New York was Amazing.
THANK YOU for your invaluable help to organise it all, and then to sort out the accommodation fiasco in New York.
Given we had to cancel our credit cards, we would have been really stuck.  So we very much appreciated your experience and speed in sorting it all out for us.  
The USA boasts numerous unique treasures, such as one of the world's deepest and most unspoiled lakes, the largest volcano on the planet, and iconic skylines and monuments renowned worldwide.
Canada beckons with its diverse and awe-inspiring wonders, offering a tapestry of experiences. From its majestic mountains to cosmopolitan cities, from charming small mountain towns to pristine lakes, and from French-speaking cities to a wealth of wildlife that includes grizzlies, White Kermode Spirit bears, moose, elk, polar bears, whales, and much more, the list of marvels is seemingly endless. You might find yourself lodged in a splendid wilderness retreat just a short floatplane flight away from Vancouver, embarking on a journey through the Rockies aboard the breathtaking Rocky Mountaineer, or indulging in an ice hotel experience or the rustic charm of a ranch stay. In Canada, there's something for every traveler and even more to discover.
Quay Travel saves the day -again!
Lisa at Quay Travel was awesome to work with when we were organising our trip to the USA. However, she and the Quay Travel team really came into their own when we had a series of flight disruptions. They swung into action and organised us short notice accommodation, sorted out our flights and did all this quickly so we could carry on with our trip.
They are wonderful to work with and really look after us.
We are long time clients of Quay Travel and have always appreciated their attention to detail and the way they take our needs into account when planning our travel. In recent years we have been going to more off the beaten track locations and Quay Travel take so much of the hassle out of figuring out our schedules and logistics.
Coming home from our most recent trip we had the value of Quay Travel reinforced. We were on the runway on a plane bound from Boston to Chicago to make our Chicago Auckland connection when the steward cheerfully announced that the flight was cancelled. There was a panic while everyone rushed to leave the plane and re-organize their plans. I called Quay immediately and they were able to route us through Houston to Auckland. While we were in the air the staff at Quay sorted our connection and even managed to keep our upgrades to Business. If we had waited at the United help desk we would still be in Boston roaming around like lost souls. Travel agents are great when things are good but they are essential when there is any little hiccup!